Posted by KWK on Aug 28th 2020
Shelter's FR30 Inflatable Tent
By adding both HVAC and Generator power to Shelter's FR30 inflatable Tent you can create a complete mobile tent solution for First Responders, Hospitals, National Guard and regional operation commands.
The addition of the Shelter 3 ton HVAC unit, ducting, lights, cords and a skid mounted 14kW Generator the FR30 becomes a complete, self contained mobile unit ready to deploy in a moment's notice.
The Shelter FR30 mobile unit can be mounted onto a trailer for easy transportation to and from a site. Shelter Structures America can create an entire solution for you company or organization.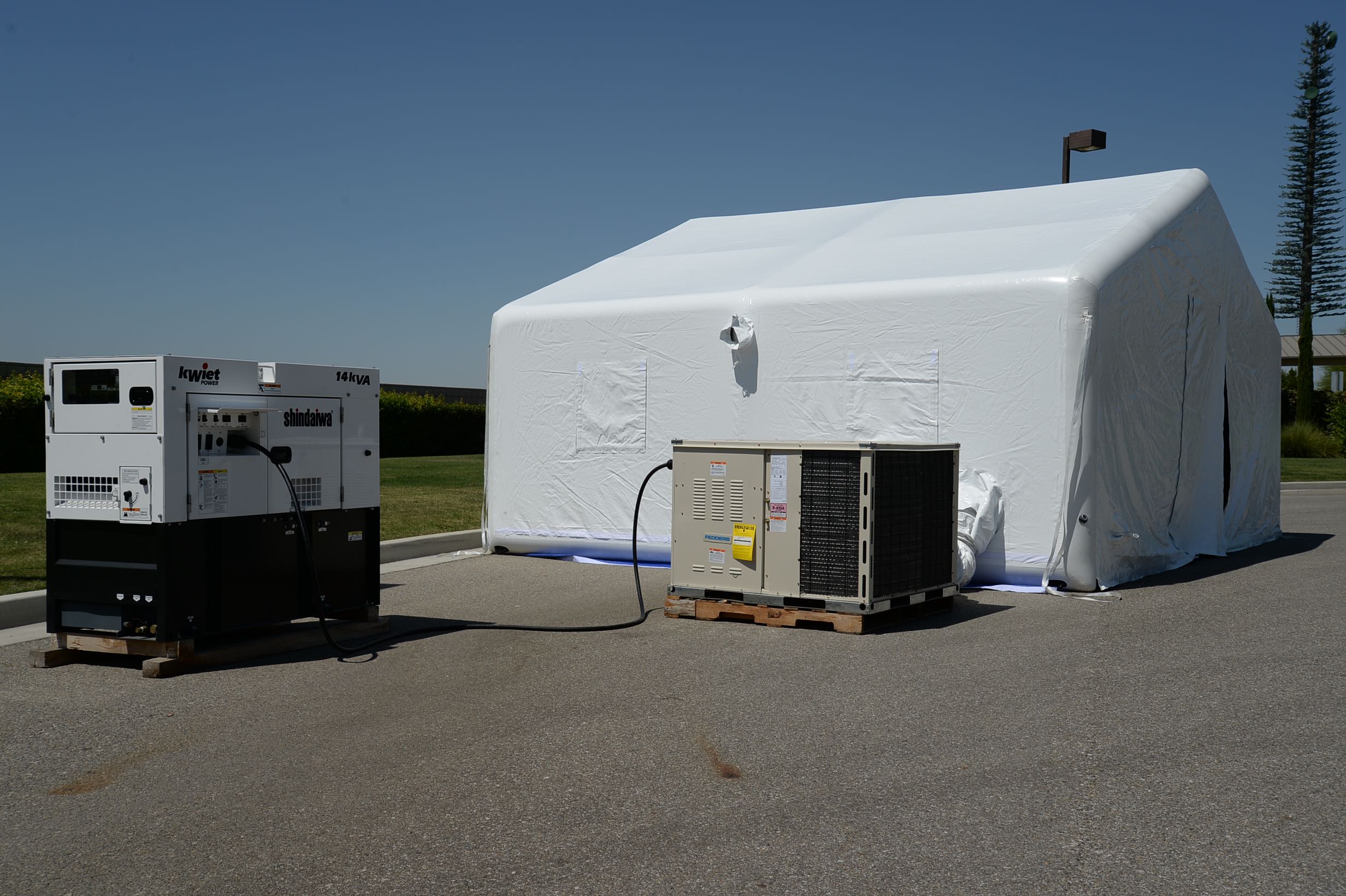 Call or email today to find out more about the Shelter FR30 mobile solution packages.